Our Projects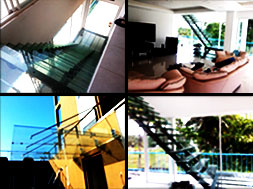 More >>
About Aluk Aluminium Fabricators
Aluk Aluminum Fabricators, established In 2003, is the leading manufacture of Aluminium and Glass Fabricators in Sri Lanka. Located in Sikuradapola in Pannipetiya city. We starts as a humble beginning but now we are Specialist in Aluminium Fabrication, Casement Doors, Casement Windows, Sliding Doors, Sliding Windows, Shower Cubicles, Partitions, Glass Partitions, Tempered Glass, Curtain wall, Fixed Glasses , Ceiling, Roof – Skylights, Canopy, Louver Panel, Aluminium Composite Cladding and have large number of cooperate customers in Sri Lanka.
Aluk Aluminium Fabricators have 25 quality focused and experienced team of professional offer a full tender service to our customers. We serve our customer with top quality material produced by the world renowned manufactures catering for the exact needs of all the customers and architects with focus of special attention to quality, design, durability, appearance and customer satisfaction in particular, following accepted standards.
Aluk Aluminium Fabricators, product range can be used in new construction as well as in renovations. Our system is integrated into beautiful buildings every day. We would be delighted to show you some examples of our work, by presenting some projects. Choose between private homes and commercial projects.
You want to be the best in your profession and will help to get there.