Our Projects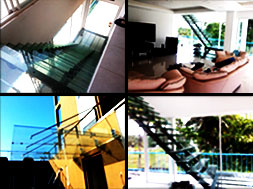 More >>
Chairman's Message
Welcome to the world of Aluk Aluminum Fabricators, where we continuously strive for perfection in our service and quality of work.
Anticipating and fulfilling our clients needs have seen us grow our core business to include Aluminum Fabrication, Casement Doors, Casement Windows, Sliding Doors, Sliding Windows, Shower Cubicles, Partitions, Glass Partitions, Tempered Glass, Curtain wall, Fixed Glasses , Ceiling, Roof – Skylights, Canopy, Louver Panel, Aluminum Composite Cladding 'Design, Build & Sell' for industrial properties.
Aluk Aluminum Fabricators achieving the highest recognition and reputation as a provider of high quality work and services for our clients resulting in a mutually beneficial relationship has consistently been enhancing the development of the Aluk Aluminum Fabricators and its related industries whilst increasing the efficiency of our activities in operational quality and professionalism.
Today, Aluk Aluminum Fabricators is one of the leading Aluminum and Glass Fabricators in Sri Lanka. While our business has grown over the years, we still place emphasis on the personal touch and treat all our clients as long term partners so as to better understand their needs and requirements.
We welcome projects of all sizes and we are committed to delivering the highest level of value and service to our clients because we strongly believe that todays projects are tomorrows legacy.